https://do512.com/p/chill-cbd-spots-in-austin
CBD is the best new way to chill TF out.
Cannabidiol, affectionately shortened to CBD, is a cannabis compound that's not psychoactive- meaning it doesn't get you stoned. Numerous health benefits of CBD have been studied. The CBD industry (especially online) is not currently regulated by the FDA, and we're not saying this compound is a magic cure-all. That said, CBD might just help you relax, and that's something we can get behind in 2019.
Places to get your hands on this legal marijuana extract are popping up all over town. With the help of SweetWater Brewing Co. (creators of the G13 IPA, aka the dankest beer ever), we rounded up some of the best spots in Austin to buy CBD products.
515 E 6th St
A new addition to the burgeoning CBD scene here in Austin, Flamingo Hemp is now open within venue Flamingo Cantina. This cute little storefront serves up CBD edibles from local catering company Keep Austin Baked, made with CBD-infused coconut oil. You can also order from the espresso bar and add a CBD shot to any drink.
__________________________________

Multiple Locations
People's RX calls itself Austin's Favorite Pharmacy, and that slogan is right on the money.
Multiple Locations
Austin Vape and Smoke is a good ol' fashioned smoke shop. They've got glassware, vape juice, and a superb array of CBD-infused goodies made by Grassroots Harvest.
Multiple Locations
Lazydaze isn't just a smoke shop with tons of unique CBD products, from nasal sprays to coffee creamers to suppositories (whatever floats your boat…we don't judge). It's also a cafe, offering tasty beverages like bulletproof CBD hot chocolate.
__________________________________

2521 Rutland Dr, #150A | Austin 78758 (Rutland Dr @ Burnet Rd)
Founded by Austin locals and sisters Shayda and Sydney Torabi, Restart CBD kind of checks all the boxes. Woman-owned? Yep. Local? Oh, yeah. Organic? You betcha. Restart offers three different strengths of CBD oil concentrate, as well as topicals, capsules, and a line of products for pets. If you fall totally in love, you can even save money by subscribing to have Restart products shipped right to your door each month. Somebody please just give these ladies a medal already.
Oh, yeah, AND you can get Restart CBD at local fresh fave Blenders & Bowls, whose Restart CBD Bowl also features fresh mango and hemp granola.
__________________________________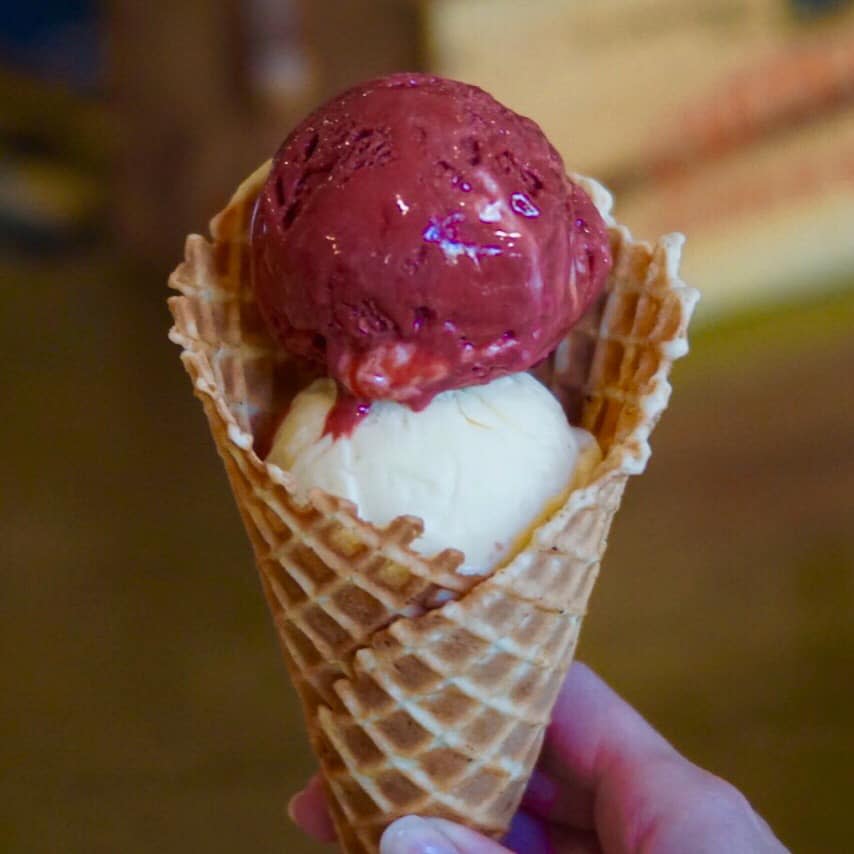 PHOTO VIA FACEBOOK / PROHIBITIONCREAMERY
1407 E 7th St
We already loved Prohibition Creamery's amazing selection of boozy and alcohol-free delights. The addition of a CBD infused red velvet ice cream flavor made almost too much sense.
Need more ways to get CBD on-the-go? You can also add it to sweet'n'fruity treats at Juicelands around town.
__________________________________

200 W Mary St
The Herb Bar has been an Austin favorite since the '80s. Offering natural remedies, CBD and essential oils, teas, crystals, and other esoteric goodies, this cozy little spot is a great place to drop by and browse for a while. Herb Bar also offers massages, psychic readings, and seminars – check out their website to see what's coming up!
1210 Rosewood Ave Suite 10
This family-owned shop was one of the first CBD vendors on the scene in Austin. Rawsome offers roll-on and droppable oils in varying strengths, as well as CBD skin patches and capsules. All of this shop's products are mixed and bottled by hand in Fort Worth using organic hemp from Colorado.

4408 S Congress Ave
This South Congress CBD spot offers several forms of CBD, including solid crystals you can easily add to just about any food or drink.
2207 S Congress Ave
Knowledgeable staff is a huge plus at a CBD shop, especially when you're new to the products and offerings available. This shop, started by a pair of brothers with over a decade of combined smoke shop knowhow, definitely offers expertise and chill vibes to get your CBD kick started right.
211 Walter Seaholm Dr
CBD's benefits aren't just for humans, y'all. Head to Healthy Pet for a great selection of different forms of CBD for pets, from oil droppers to infused treats.